Year 4
MIss H Waterfield – Class Teacher
Mrs P Wolstenhulme - Teaching Assistant
Welcome to the Year Four class page! This is the place to find the latest news and useful information from Year Four.
Year 4 are getting confident with using their 'vocabulary ninja' books independently. Here they are using them to find exciting adjectives to describe how our main character Bill (from Bill's New Frock) feels on the inside vs how he looks on the outside.
To consolidate our story 'Arthur & the Golden Rope' we have today created story maps, retelling the story through pictures. Both Year 4 & I have enjoyed reading this book! Next week we will move on to our new book 'Bill's new frock'
Vegetable tasting in today's BeWell session
This afternoon's computing session: inputting data into spreadsheets and viewing it in the form of line graphs!
Some pics of year 4 that have completed their 'no outsiders' PSHE work.
In our writing lesson today, Year 4 were reminded of our work 'non-negotiables'!

These include:
✅ underlining our date and L.O with a ruler,
✅ keeping our handwriting neat (capital letters touch the top, long letters go under the line)
❌ not scribbling in our books!

Here are a few fantastic examples to showcase the effort and pride we are putting into our learning
A little snippet into Year 4 learning the basics of netball with Mr Caton from Premier Sports this afternoon!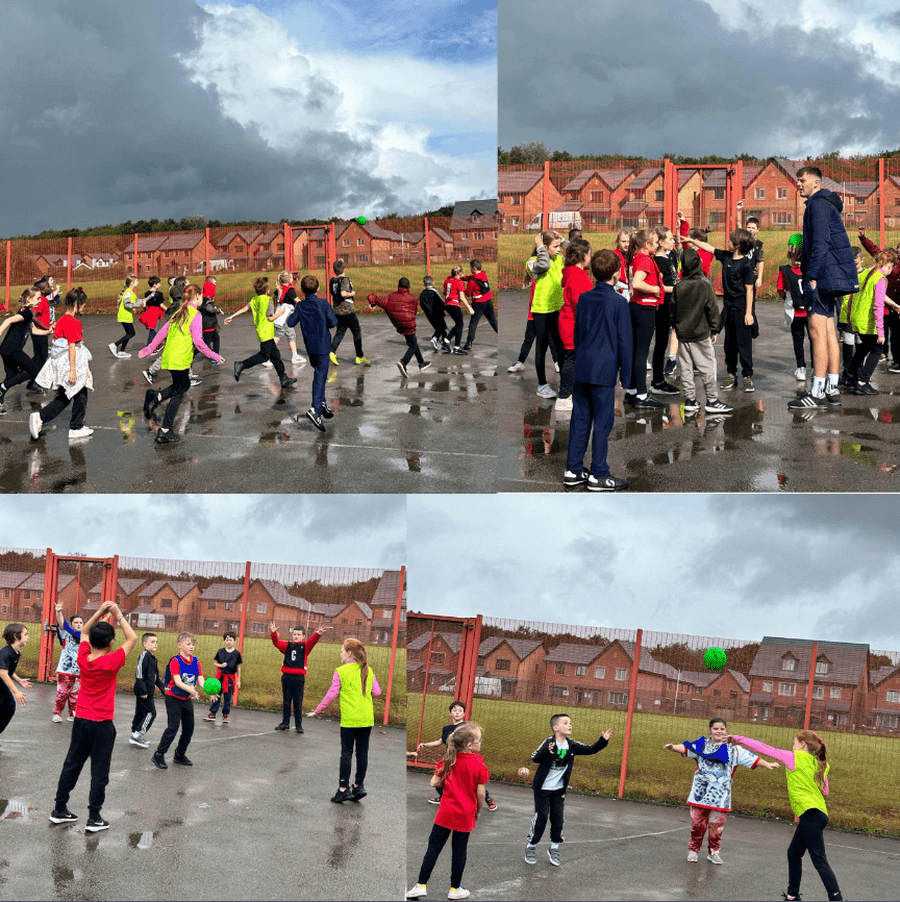 Year 4 have made a brilliant start to their new school year with Mrs Warner-Hitchen. This afternoon they used mirrors, a pencil and ruler to sketch themselves with the correct proportions! Take a look at the beginnings of their amazing self portraits… ✏️